You wish you played a stylish sport in high school so you could wear the uniforms two years later as real clothes. Click
here
for more of that.
In an attempt to capture and preserve my current style for future me, I've been trying to document what I wear on a regular basis. Also, seventh grade Elspeth would be pretty miffed about the amount of mirror selfies in this collection, but Eighth grade Elspeth would be proud of anything that documents the camo phonecase. Click
HERE
for the SEPTEMBER OUTFIT SERIES.
Powered by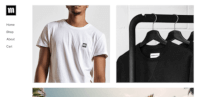 Create your own unique website with customizable templates.