TRAVELING THE WORLD AND THRU TIME
"Yeah hold on, I forgot to put in the crystals,"
If you got my Napolean Dynamite reference to the attempted time travel scene, you rock.

Most people complain about the ugliness of Leyburn. But I love Leyburn. Until I discovered the first floor, I had never found a place that makes me feel transported into another decade. It's a pretty special feeling. The vibrant colors of the books and the warm tones of the lighting.....ahhhh it's so great! I believe that it's key to find beauty in the unexpected.
OUTFIT DETAILS:
Top: LOFT
Blazer: Some garage sale ($3)
Jorts: Hacked these babies off from some thrifted jeans. And don't try to tell me ohhhhh only you can pull that off Elspeth because I have faith that you can make yourself your favorite pair of cut off jorts for $3 if you set your mind to it.
Shoes: ZARA
Earrings: ​H & M

~Peace Out Babes~

​-Elspeth
MORE ELSPETH
Powered by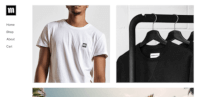 Create your own unique website with customizable templates.