TRAVELING THE WORLD AND THRU TIME
1. Looe, Cornwall
Clearly it was too cold to take my hands out of my pockets...
2. Hiking in Fowey
#windswept
3. Dunster Castle
#fossilstyle
This dude kept trying to eat our picnic lunch. Here is his OOTD.
4. Royal Tunbridge Wells pt.1
5. Eastbourne Beach/Cliffs
6. Royal Tunbridge Wells pt.2
See the OUTFIT ITINERARY LONDON post
More Style from Suburbia
Powered by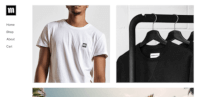 Create your own unique website with customizable templates.