Madison and I started out the day taking pictures on our balcony. Let me just say that again. our BALCONY. Who has a balcony?!?! Our hotel was so nice and so modern. Honestly its only flaw is that we could not for the life of us figure out how to open one of the doors to the balcony and I think we ended up breaking it but we jammed it shut so its totally okay...
We spent the afternoon walking through the city and the famous Retiro Park.
Christina and I enjoyed Magnum bars, European ice cream bars that are so many millions of times better than Klondike or any other American brand because they have several layers of chocolate between the hard coating and the inner ice cream. heck yes.
I also purchased sunglasses AND knock of Nike's from a street vendor. I was very distracted and definitely could've bargained better for the shoes, but it's okay because I will know for next time. I'm so excited about the shoes!!!!! I will wear them a lot and already wore them every day the entire week we were there!!! Colin also got some, only he didn't get ripped off because he bought them from another guy...
Risha and Jojo got some cool shades too!
After we got back from the park, we chilled in our rooms and Madison took another siq pick of me and our sweet balcony.
These are some AWESOME shoes Madison got at everyone's favorite department store, (and favorite word to say in general on this trip...) Corte Ingles. They're Cath Kidston, an awesome brand/designer from England.
Powered by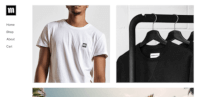 Create your own unique website with customizable templates.