On one day off, the Cits all walked into Brevard for some Johnny Rockets, gelato, and most importantly some THRIFTING at THE KITTEN THRIFT STORE. I have no words for how much I love that place. Seriously.
So I found this dress for $5 and loved it so much that I changed clothes. Heck yes.
We found a little alley and took a bunch of pics.
Once back at camp, we took the fist of many pasture / mountain photos.
Olivia, Maya, and I were super pumped for Opening Day! #gottagobacktokcat10am.....
Clearly I love confusing people with my strange poses...
But vsco tho. C1 tho. SUBURBIA IN THE BACKGROUND THO.
Our second day off involved a trip to Asheville.
It was a perfect opportunity for Ariel and I to take many many artsy pics.
This shirt was another find from the kitten thrift store. $2 for an awesome oversized peplum floral? I think so!!!
We stopped at The Chocolate Fetish because when in Asheville....
We also stopped to take pics in front of this siq wall because when in Asheville....
The drive back to Brevard was nice.
Our night out involved another camp favorite: Pad Thai.
And afterwards some nice sunset pics.
The horses came out to play with us :~)
I tie dyed this shirt. And felt like an awesome hippie in this bed of flowers in the mountain valley.
But this feeling was definitely enhanced by C1, as all good things in life are.
My Chaco tan was so good this year that you can see it underwater. Heck yes!
Camp this year was amazing. Thanks to everyone out there who made it that way :).
Powered by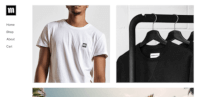 Create your own unique website with customizable templates.